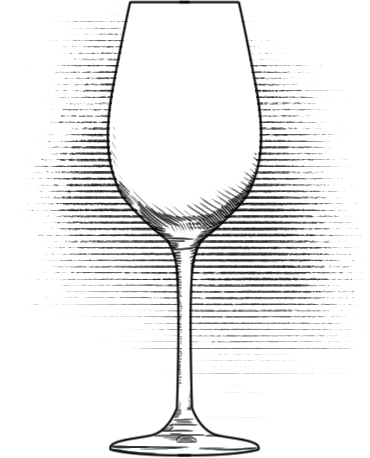 I've been thrilled to see the boom in craft brewing and distilling the last few years that put New York State back on the map for serious drinkers. As a native of New York, it's fantastic to have a wide range of locally-produced drinks I can be excited to imbibe. However, I had long felt like the wines produced here- and were produced long before the return of brewing and distilling to the state- had stalled a bit. My opinion was there are a lot of just OK wines, with very few excellent wines (Channing Daughters on Long Island being one notable excellent exception). For the fairly large Finger Lakes wine region upstate, my experience had been a couple of good wines with a lot of wines I didn't care to drink. Certainly nothing to get excited about. Until my recent trip opened my eyes.
Up until a couple of years ago, the only winery I would say without qualification I liked from the Finger Lakes was Hermann J. Wiemer. As one of the larger and older wineries in the area, their German-style whites have been good for quite a while. And it was long the winery against which I judged others in the area- if you made Riesling or Gewürztraminer and it wasn't as good as Wiemer, I wasn't interested. Most interesting for me to taste at the winery were their Rieslings made from single vineyards. My favorite expressed a lot more minerality than I expect from Wiemer, while another brought much more under-ripe peach to the palate. It was so much fun to taste variety from a winery renowned for consistency. However, while I enjoyed my tasting, this wasn't one of the 4 stops that really excited me.
The excitement started at Billsboro Winery. I was exposed to their wines when they hit New York City through their distributor VOS Selections, and it was the first Finger Lakes winery that made me take interest. Owner Vinny Aliperti had worked for bigger wineries in the area (starting at Wiemer) and while he makes his own wines he also makes wines for a bigger winery nearby. For his own Billsboro line, he was one of the first I was aware of in the region to embrace vintage variety and work to dial back on manipulation of both the growing and wine making processes. His Rieslings have a lot of depth & age well, although his reds have more oak to them than I like. On this trip I had my first taste of their 2015 Mousseux, a sparkling Riesling which is dry and has a nice balance of acidity with a kiss of peach. I enjoyed it so much I grabbed a bottle for pre-dinner sipping later.
Next on the list was a visit with Nathan Kendall of N. Kendall Wines. This is a newer label and Nathan is much younger than most of the head winemakers in the area. While he doesn't yet have his own winery or vineyards, he borrows space from bigger players who allow him to manage his own vines & produce his wines his own way. He's working towards "natural" winemaking, but he's realistic about what he has to do to grow grapes and make wine enough that he's not completely abandoning other practices. Until now he produced only as much as few hundred cases combined each year, but he plans to expand to around 700 total for his next releases. With no formal tasting room, he generously agreed to have me over to his warehouse to taste and chat at length. He aspires to have 10 vintages of each of his wines available to taste once he's more established, and he poured at least 2 vintages of each wine I tasted. The difference between his 2013 and 2014 Rieslings was stunning, with the older showing acidity along with a strong minerality that I loved enough to purchase a bottle, and the younger presenting more fruit and much more mellowness. I have do doubt both will hold up well over time. His Pinot Noir was by far my favorite I've ever tasted from the region: 2013 tasted great but I felt needs time, 2012 is terrific right now and could still age well (I had to grab a 2012 to take home, too). Finally, he snuck a taste of Chardonnay from a mostly neutral cask he had sitting nearby, telling me it was the first taste since it went in. It was not quite ready to bottle but showed so much promise that I can't wait to have some once it's bottled. And if you don't want to take my word for how good his wines are, he's on the list at legendary French restaurant Daniel, and Gabriel Kreuther purchased all of the first Pinot Noir Nathan released.
The third winery that far exceeded my expectations was Bloomer Creek Vineyard. They've gotten a lot of well-deserved press recently but this was my first taste. They're known to be natural winemakers, and partner Kim Engle told me they moved that way after a friend brought him a bunch of natural wines to try, mostly from Burgundy and the Loire Valley, which impressed him so much he couldn't wait to try these old-become-new-again techniques. Once again, they had beautifully expressive versions of the grapes the Finger Lakes are famous for: Riesling and Gewürztraminer. Growing mostly in shale with high limestone content off the west coast of Cayuga Lake (while the others written about here were all from the west side of Seneca Lake) these whites were beautifully different from other versions I've had from the region. More intense and complex with less fruit up front. Their reds included a couple of interesting blends, one featuring unusual grape varietals from Cornell University's Viticulture and Enology program (Noiret and Corot Noir), the other a Bordeaux-inspired blend of Cabernet Franc and Merlot. For me the favorite was a steel-fermented Chardonnay that was bottled but not yet labeled. It tasted outright Burgundian and I was lucky enough to buy a bottle to take with me.
My final eye-opening stop was Blackduck Cidery. A small family-run operation making naturally-fermented ciders from fruit entirely grown by the same family. They even grow the hops for their hopped cider. The whole line-up was very good, including a brightly fruity Perry which I was surprised to see and a slightly tart Sidra which was split between Basque and Asturias styles (owner John told me he hopes to move more towards the traditional Basque intense tartness in the future). Once again, I had to make a purchase to take home, this time the Sidra found its way into my bag.
If you told me a year ago that I would taste at 3 Finger Lakes wineries and a cidery that would impress me enough to purchase bottles and rave about, I would never had believed you. If you told me I would love 2 different Chardonnays from there I would have said you were crazy. Today I tell you that it's already gotten really good up there, and I'm eager to taste what the future holds.