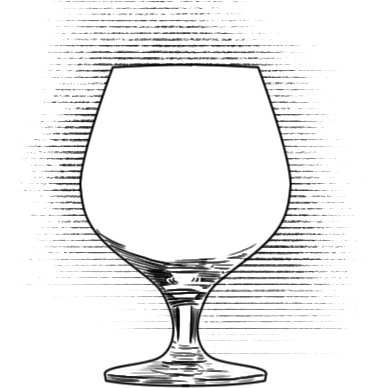 The spirits world is buzzing over the announcement from Lost Spirits and resident agitator Bryan Davis that they have created a chemical reactor that can duplicate the aging process of up to 20 years in oak barrels in less than a week. I've been a fan of their spirits for a while, starting with their whiskeys for which they would never tell the age (only saying "less than 1 year") and more recently their potent and complex rums. What I never knew is that I had been drinking the test runs of this reactor process. And enjoying them immensely.
I had scheduled a trip to San Francisco, which is not far from the distillery, and started chatting with Bryan's partner Joanne about visiting while I was there. She was a bit cryptic about not being able to promise to accommodate me, but she said she'd try. Then two weeks before I got there the announcement came out so I thought there was no chance. Until I got a call from her early on a Sunday afternoon asking if I could run down in a few hours. How could I say no?
Their distillery and small house/office are surrounded by artichoke fields in a rural area. The still is outdoors and made up of a few artfully crafted components famously including a steam vent in the shape of an ornate dragon's head. The kiln where they smoked their whiskey malts over peat fires is nearby under a pagoda. From the outside it looks more like the classic eccentric suburban neighbor's place than anything else. Inside the house there is a beautiful tiny bar next to the seemingly unused kitchen and living room set up for discussion and demonstration. Through an unmarked door is their secret laboratory. Or so I guessed. Frankly I have no clue and there was no evidence of the kind of B-movie foundry I was expecting to see.
I have to say that Bryan and Joanne are two of the most genuinely friendly people I've ever met. With virtually no sleep for weeks and insane demands on their time that will only get crazier, they were terrific hosts. Truly enthusiastic to chat, show off their creations and take care of us. I've never felt more welcome visiting a distillery and they made more time for the occasion than I would have expected even if they hadn't just shocked the distilling community.
After a quick tour of the still outside, we went in to the bar where Bryan poured generous glasses of their Colonial Style Rum which is the only one of their commercially produced rums I hadn't tasted yet. It is magnificent, and it's sadly nearly impossible to find (even their own tiny stock is already committed to a conference). Then we took our drinks to the living room where Bryan gave us the presentation he delivered to announce his invention. Not many people can make molecular science entertaining, but Bryan can. The rum helped. And afterwards they encouraged us to taste the other three rums and hang out for a bit. I was far too polite to refuse.
While the presentation was fascinating and the science seemed sound to my untrained mind, the important thing is the results. I thought their series of whiskeys were all amazing, but often more interesting than delicious (although a few of the releases were both). The four rums are all fantastic, with the Colonial Style my favorite by far. They share a depth of flavor that I would have sworn could only come from patient aging in large barrels if I hadn't been told in detail how they all undergo this short, intense process instead.
So, what does the future hold for them and their reactor? They already have a long waiting list of small distilleries hoping to purchase reactors. Bigger distilling corporations are already sniffing around. No doubt there will be attempts to knock them off, and/or set up legal hurdles, and/or buy them out. But if they persevere and can reliably produce reactors and train people to use them they might have created the first real innovation in aging spirits since they were first put into wooden barrels. I can't wait to see what's next for them and I'll be rooting for them to succeed.